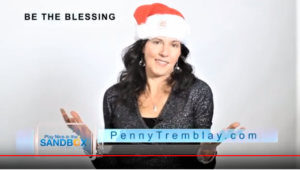 As the calendar year ends, we enter the holy season—the holidays—and magically begin to open ourselves to more giving and receiving.  When I stop to think about the gifts that mean the most to people, I think of connection, wisdom, acceptance, understanding, compassion and love.
The other day I was running my fingers through my daughter's long hair while she laid beside me.  In that precious moment, I realized that having my children close to me is my greatest gift. … Hearing their voices come in the door, …watching my dog whine crazily for them when they walk in and having them present with me, is the greatest gift I could ask for.
You too are valuable.  Be the present that others need.
In your workplace – Can you be more tolerant, more disciplined, more patient or more engaged?
At home?  Can you be more emotionally available? More open minded? Can you listen deeper, and seek to understand?
Think about who you're a gift to at this very moment in your life, and what is it that these people need and want from you.  The answers to these questions are precisely where your presence makes all the difference in your world.  This is where you are the hope, the miracle, the blessing and the love to those who need you the most.
So this season, don't look for the gift; be the gift.
Don't look for the light to shine on you; be the light.
Don't look for the love; be the love.
Rather than looking for the blessing, be the blessing.
Don't ask for hope; be the hope.
Don't expect the miracle; be the miracle.
Give your pure presence to others.  There is no better gift.  Life is short, and relationships are everything!
Merry Christmas, and Happy Holidays,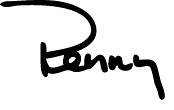 http://pennytremblay.com/wp-content/uploads/2017/08/logo.png
0
0
Penny Tremblay
http://pennytremblay.com/wp-content/uploads/2017/08/logo.png
Penny Tremblay
2017-12-21 15:30:11
2017-12-21 15:31:09
Presents or Presence?