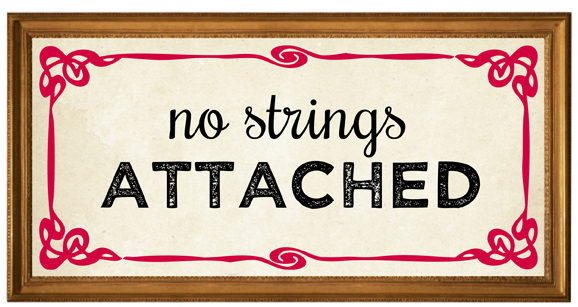 'Tis the season for giving, and there's no better season to practice the gift of giving with no expectations.
I wrote the book on it, but I also need practice. I've recognized times when I am not giving unconditionally, and I have learned that we often have a motivation beyond just giving for the sake of giving. Giving with no strings attached is not as easy as one might think, but the reward is well worth the practice.
Take the following excerpt from Give and Be Rich:
Giving unconditionally is key. If we simply give without the expectation of receiving anything in return, we are giving properly. Many people however give with conditions attached. They have an underlying motivation for giving; one common motivation is recognition, another is control. This is our ego working, wanting to be right, wanting to be noticed, wanting to protect us from being vulnerable. I believe that the hearts that give – in any capacity and without expectations of return or favour – will be the most richly blessed. Furthermore, when we give in secrecy or anonymity, we receive in greater abundance. Give without the expectation of receiving anything in return. When you give with the intention of getting something back, you just don't make the same impact.
Whether it be a gift to someone special (young or old), a workplace compliment, some time to invest in a relationship, helping someone, a charitable donation etc. try giving all that you're offering this season with an openness that allows the recipient to receive it their way, and just feel rich knowing that your gift came from the heart with no strings attached. Sounds easy, but it's actually quite a spiritual workout.
Strings attached to giving can have many symptoms, some of which include expectations of gaining something in return (which usually leads to disappointment), judgement of how someone is responding or reacting to your gift, frustration that you're not getting equal to or more than you're giving.
With no attachment, I am sending you a wonderful blessing this season of Rich Relationships with all those who really matter to you, and even those whom you've struggled to have a healthy connection with.
Wising you inner peace, joy and contentment,
http://pennytremblay.com/wp-content/uploads/2017/10/no-strings.jpeg
307
578
Penny Tremblay
http://pennytremblay.com/wp-content/uploads/2017/08/logo.png
Penny Tremblay
2016-12-23 00:00:00
2016-12-23 00:00:00
Giving With No Strings Attached